Download price list
1C:ERP
Comprehensive automatization of all processes
Move away from using a bunch of individual products that don't talk to each other to a complete ERP solution that automates the whole range of company's processes.
Transparency of business and focus on the big picture
Transparent business processes allow you to grow your company faster and stay competitive knowing how your company operates in the smallest detail.
One intuitive dashboard to control all business units
Stay on top of your business KPIs, estimate operational efficiency, individual departments and employee performance to achieve financial goals.
Growth through insight
Take informed decisions with critical data always at hand and available in real time.

Orchestrate your business with ultimate flexibility
Integrate production stages into one comprehensive ERP system
Seamless information flow between organization's departments and subsidiaries.
Greater efficiency of company's production and logistics workflows.
Get the exact information you need to make business critical decisions.


Plan and Control KPIs
Production planning based on machine load and resources available.
Control stock levels and prevent product outages.


Automate Key Workflows
Production management for multi-stage production cycles.
Repair and maintenance management.
Stock and warehouse management.
Customer relationship management.
Mobile workplaces and remote work via the Internet.

Technical requirements
Support for all common OS and Database formats - Linux, Windows, Mac OS, PostgreSQL, MS SQL Server, IBM DB2, Oracle Database
MS Windows XP / Vista / 7/ 8/ 10
Intel Pentium IV 2800 MHz or higher, RAM 1GB, hard disk 40+ GB, USB port, SVGA graphics card
Control stock levels and prevent product outages.



Why 1C:ERP ?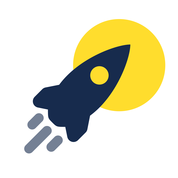 Fast implementation and launch within 3 - 4 months.


Low TCO and high product acceptance rate.



Easy customization for any specific business process.



Use ERP in cloud or on-premise deployment and on mobile devices.